words and photos by Terembe Cherono
It's that time of the year where we celebrate the dad's in our lives! Although Father' Day is viewed by some as a highly commercialised holiday, it's never a bad idea to honour the men who hold us down and keep us together! Here are a few gift options to share with your dad this Father's Day weekend.
For the Dad with a beard

Mandevu Beard Care Set
An elite gift for your bearded dad! This set contains a comb, brush, balm, oil and shampoo, all in a stylish leather bag.
Available from Mandevu at Kshs 7,000. You can also get the same set in a waterproof sisal washbag for Kshs 5,000.
For the dad who loves their coffee

Cafetière a.k.a French Press
If your dad loves his coffee, consider getting him some cool accessories like this stylish french press to brew the perfect cup every morning!
Available at Vitu Zote (check both online and in store) for Kshs 5,250. You can also find alternative coffee accessories at ArtCaffe Market.
For the drippy dad

Safari Sunglasses
These tortoise shell sunglasses strike the perfect balance between cool and elegant!
Available from @squave.co for Kshs 6,900
For the punctual dad

Orcus Black Watch
This stylish timepiece from Enkata will be appreciated by all watch collectors. The black canvas strap makes it the perfect accessory for both casual and formal looks.
Available from the Enkata website for Kshs 5,500.
For the dad who likes to bake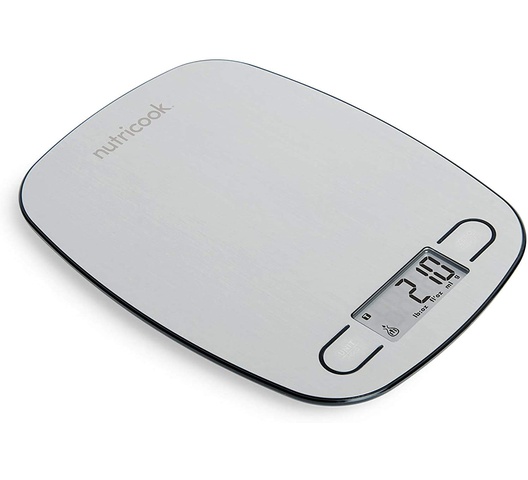 Kitchen Weighing Scale
A handy tool for a baker dad! This kitchen scale is perfect for measuring ingredients and switches between grams, pounds & ounces, fluid ounces, and millilitres.
Available from Hotpoint Kenya for Kshs 2,295.
For the Bookworm Dad
A Promised Land by Barack Obama
This bestseller memoir from Barack Obama is sure to be a stirring, enjoyable read!
Available from Rafu Books for Kshs 2,600.
For the Active Dad
Tennis Class
Tennis lessons are a great way to bond while keeping fit!
Available from Coach Simba for Kshs 1,900 a lesson. Book lessons via 0726115753.
For the dad who enjoys a drink
A Bottle of Booze
Whether your dad loves gin, whiskey or wine, there's lots of options available on Jumia – and at a discount! Use my code KFOODTEREMBE on Jumia Party (available on Jumia Food) to get Kshs 150 bob off orders above Kshs 500 on the app.
If you'd like a more extensive list of options, check out my 2021 Gift Guide. Happy Fathers' Day to all dads – trans dads, first time dads, bonus dads, stand-in dads and all kinds of dad's. You are loved!
Terembe Cherono is a creator, curator and digital strategist based in Nairobi, Kenya. For the last 10 years, Terembe has used her social media platforms (particularly Instagram and YouTube), to share lifestyle content using extremely compelling storytelling formats. In the last two years, she has developed a highly popular technique for Instagram Stories known as a 'Daily Recap' used by numerous content creators globally. She has supported several influencers and small businesses to leverage social media for brand building and sales.